Contact Ruth Nelson
Form is going to here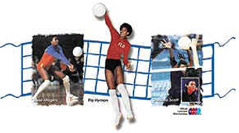 Flo Hyman's name and image is being associated with LVC, a 501(c) 3 nonprofit organizatoin providing funding for inner city girls Volleyball programs.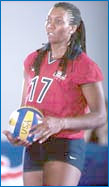 "LVC is providing much needed support and I am proud to assist with this program. I look forward in helping expand this program worldwide"
Danielle Scott, 1996, 200, 2004 U.S. Women's Olympic Volleyball Team.